Information on COVID-19 for icare customers
We appreciate how difficult it is for everyone and we're here to help. We'll provide you with as much up-to-date information as we can, as regularly as possible.
In this section you'll find:
icare is committed to ensuring our services continue to support our customers throughout and beyond the COVID-19 pandemic. We are implementing a range of measures internally and with our claim service providers to ensure injured workers and employers experience as little disruption as possible.
We are in ongoing contact with the regulator to determine what changes to normal processes may be required to respond to the current situation.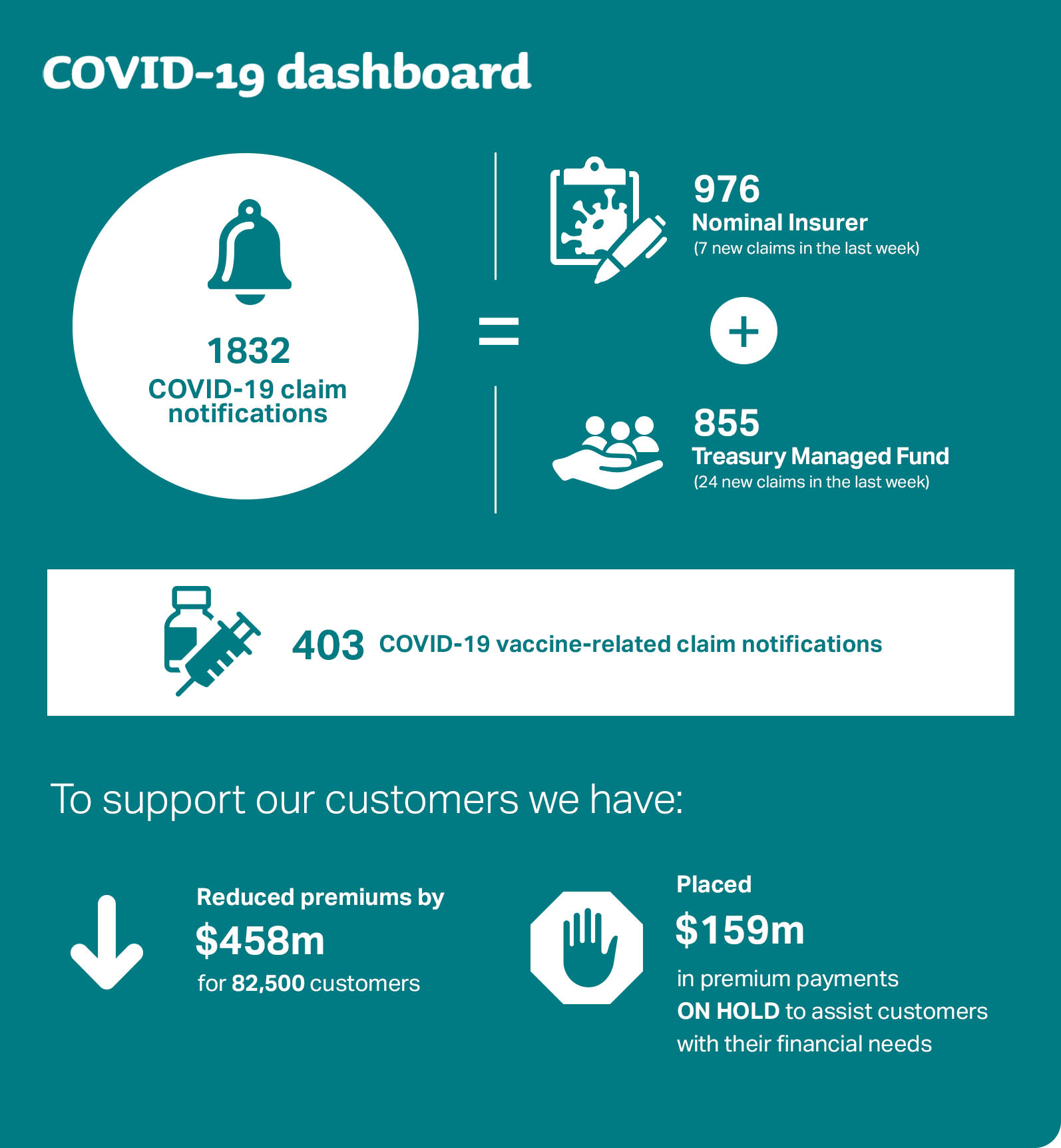 Download the full dashboard
Frequently Asked Questions
---
Did you find what you were looking for?