NSW manufacturer adopts wearable technology device following pilot
Weathertex, an Australian-owned timber cladding manufacturer based in Heatherbrae NSW has adopted wearable technology to protect its workers following a six-month pilot facilitated by icare.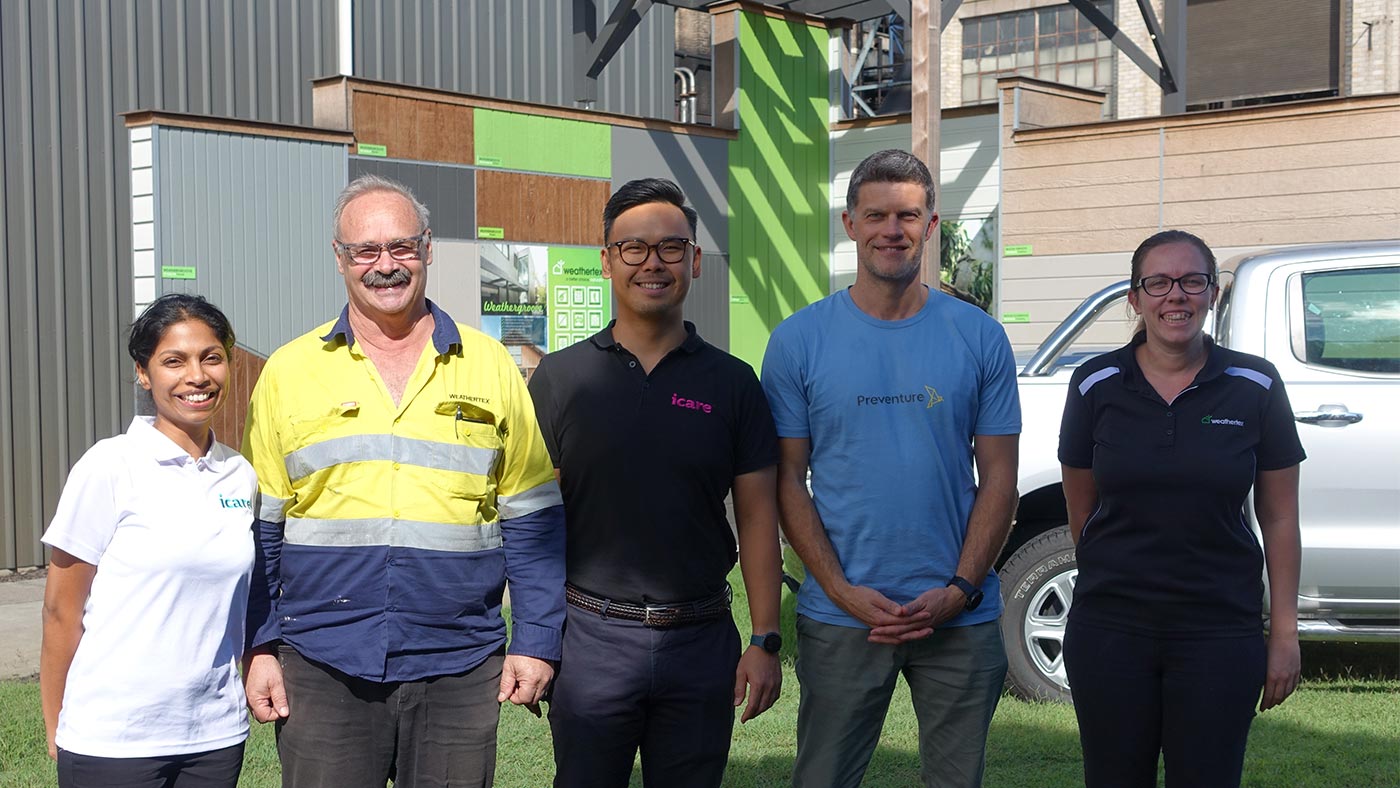 After completing the pilot with its 31 workers Weathertex has gained valuable insights into how wearable technology could improve its proactive management of hazardous manual tasks and will continue to make wearable technology devices available for its workers into the future. They have proceeded with their own paid subscription for wearable devices with the technology vendor as they continue their focus on reducing work-related musculoskeletal disorders.
Due to Weathertex's operating environment where there is a mix of old and modern machinery, the company's workers are involved in a wide range of manual handling tasks. Data from the wearable devices has provided Weathertex with new insights into how its workers perform these tasks across their various job roles and assisted in the review and updating of safety processes and practices.
But the value gained from the pilot doesn't stop there. Trialling the wearable technology has encouraged both management and workers alike to change their approach to safety and empowered them to play a greater role in ensuring everyone goes home safely, every day.
icare's Program Manager, Prevention Yeong Lee spoke to Weathertex's Work Health & Safety (WHS), Training and Return to Work Manager John Campbell about what they've gained from the study and how Weathertex plans to utilise the technology going forward. Watch the videos to hear firsthand about their experience on the pilot.
Weathertex—our experience with wearable technologies
Weathertex—moving forward with wearable tech
The pilot at Weathertex is one of a series of pilots in icare's wearable technology research study which is funded by the icare Foundation as part of its commitment to invest in innovations that enable positive, healthy workplace cultures and systems that support reduction in physical and psychological injury. This article and video are part of a series of customer stories icare will be sharing over the next six months before the research study concludes.