Screening for dust diseases
Dust diseases are often contracted in work environments with silica or asbestos dust.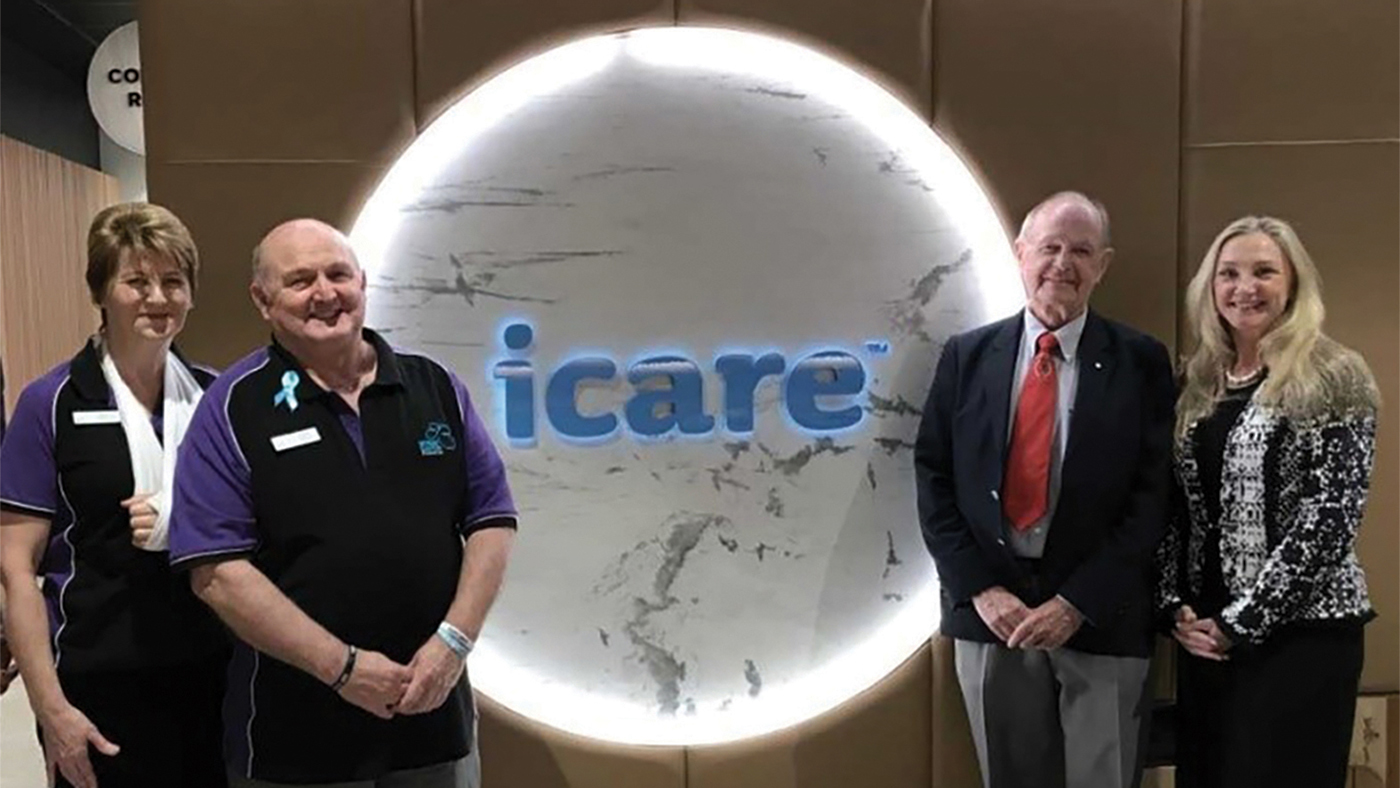 Graham's story
Graham Felton spent most of his life working as a teacher, but as a young man he completed a five-year apprenticeship in ship building on Cockatoo Island where he was exposed to asbestos.
In 2007, close to his retirement, Graham saw an advertisement alerting workers in high-risk industries to dust diseases. Although he had only spent a short time working with ships and dust many years ago, he knew the risks and contacted Dust Diseases Care to arrange a health check.
Getting the first check-up
Dust diseases usually develop in the lungs. While most symptoms don't develop for at least 10 years after first exposure, some can occur sooner. Graham wasn't experiencing any symptoms but wanted to follow up to ensure he wasn't at risk. He had seen several colleagues develop a dust disease, some of whom have since passed away.
Dust diseases are a group of lung illnesses caused by inhaling certain products when they are in powder or dust form. They are most often contracted in work environments where workers are exposed to, or handle products and materials containing harmful dusts like asbestos or silica.
Graham found he didn't have a dust disease but, due to his work with asbestos, had developed pleural plaques, patches of thickening of the lining of the lungs. He continues to get checked regularly to keep an eye on his condition.
Ongoing screening at the Dust Diseases Clinic
Graham has been using icare's health screening service for the past 12 years and is the first customer to be screened at our state-of-the-art Dust Diseases Clinic in Sydney.
The Pitt Street clinic was co-designed with our customers to improve services and support available to the community. It offers a full examination service, which includes a chest X-ray or CT scan, a respiratory assessment and a lung function test. Examinations are carried out by a doctor with experience in respiratory medicine.
Following the consultation, a report is then sent to the referring doctor.
A warm environment enabling early detection
"I'd recommend the new clinic for anyone thinking about screening. It feels nice and the staff are very warm, which made the experience pleasant," says Mr Felton.
Anyone who works or has worked in environments with high exposure to dust should get checked regularly. With early detection and diagnosis, icare can provide support and compensation."