Reducing worker risks for silicosis
icare is partnering with SafeWork NSW to assist with its Roadmap 2022 to reduce worker risks and eliminate injuries and silicosis disease associated with exposure to respirable crystalline silica.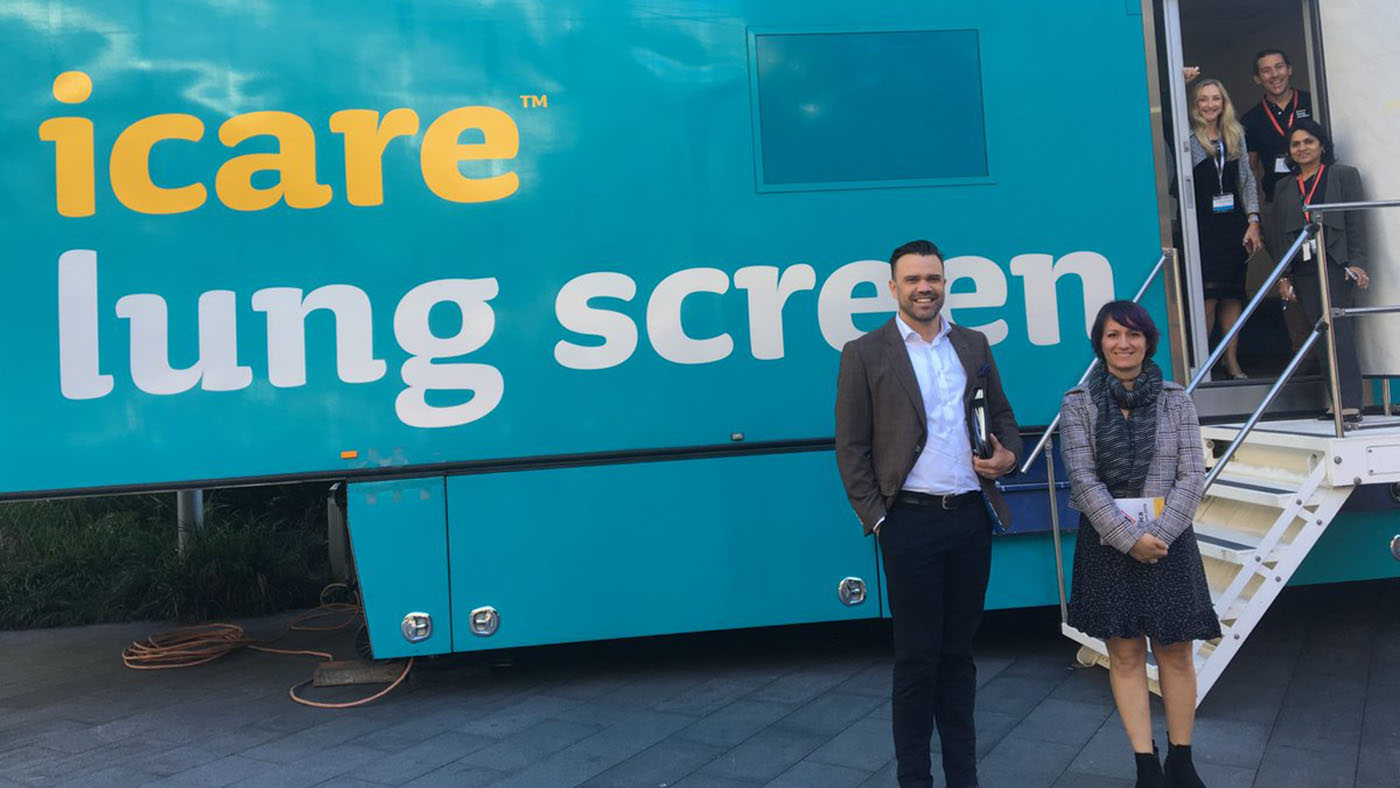 icare Dust Diseases Care presented our health monitoring service the inaugural Silica Symposium hosted by SafeWork NSW at the International Convention Centre at Darling Harbour on 7 May 2019. The symposium was the first event of its kind to focus solely on silica, bringing together 350 industry experts, employers and service providers to share the latest in best practice to keep workers safe when they work with silica, both natural and manufactured stone.
We also participated in a panel discussion alongside SafeWork NSW, Sydney Metro, 3M, University of Newcastle, Australian Engineered Stone Industry Group and the Australian Workers Union on achieving effective collaboration to tackle silica dust disease prevention. Our Lung Bus was on display, giving delegates the opportunity to take a tour of our 13-metre bus that serves as a one-stop-shop for health monitoring.
"It was great to see people coming together to share best practice so that employers can keep their staff safe and well. icare Dust Diseases Care health monitoring service is clearly valued by employers as really supporting them to comply with their Work Health and Safety requirements" said Christine Callaghan, Interim General Manager, Specialist Care.