More support for brain injury patients
icare's psychiatry fellowship is an Australian first.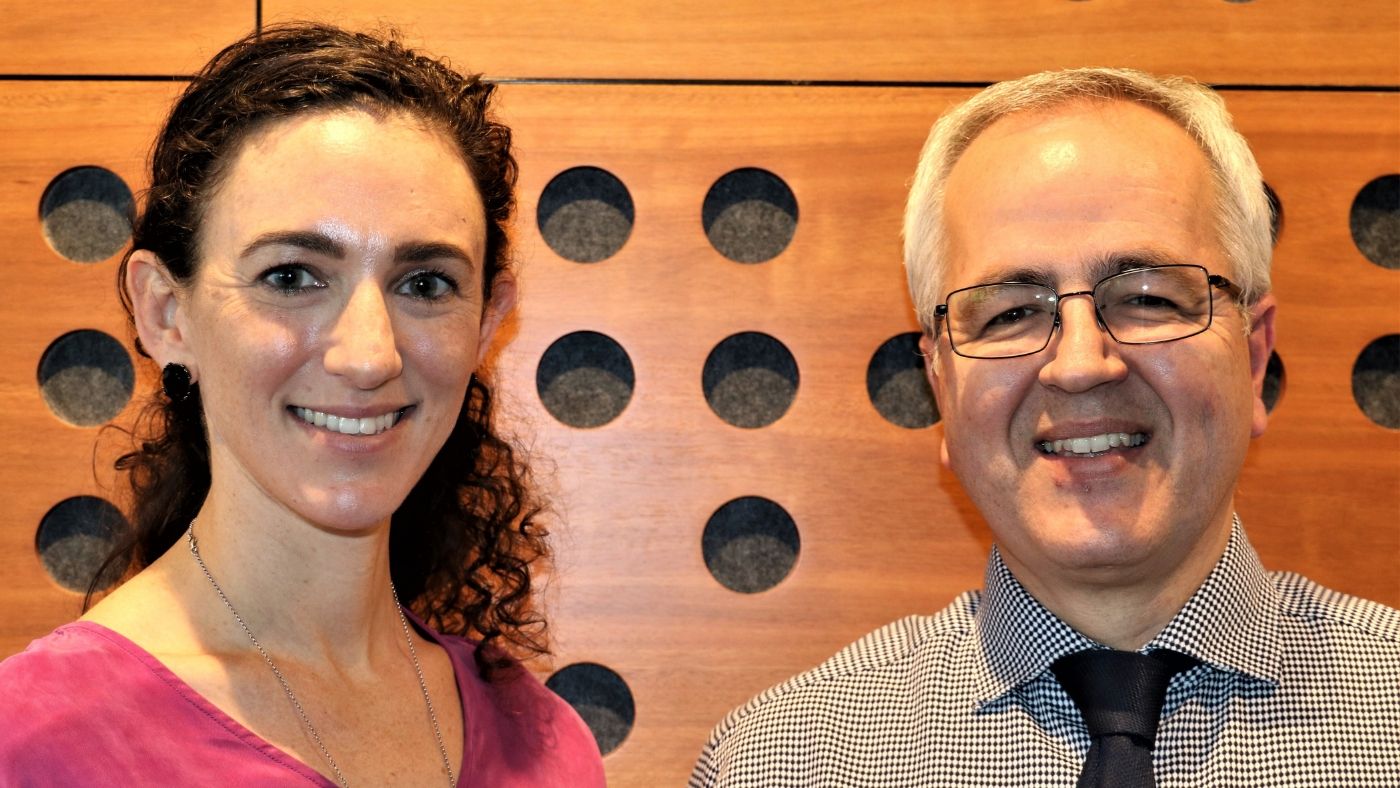 In an Australian first, icare has partnered with the University of Sydney's Brain and Mind Centre, the Royal Australian and New Zealand College of Psychiatry and the Northern Sydney Local Health District to establish three psychiatry fellowships in brain injury for advanced trainees. The Fellowships have been funded by the icare foundation with $1.5 million over three years.
"Mental health conditions are commonly experienced by people with brain injury and can often require specialist management. There are only a very small number of psychiatrists in NSW who specialise in this clinical area so we're hoping to change that," says Suzanne Lulham, General Manager Care Innovation and Excellence, icare.
Until now, there hasn't been any specialist fellowship training available for psychiatrists in the area of brain injury in Australia. Looking to address the complex behavioural and mental health needs of participants with brain injury and to support them in their rehabilitation and reintegration into the community, icare approached RANZCP on how to increase mental health support for brain injury patients.
Seventy per cent of icare's Lifetime Care participants have a brain injury and 50 per cent of those have a mental health condition.
"We want to be able to address complex behavioural and mental health needs and optimise the lives of participants with brain injury. The aim is that we will be able to support them as they go through their rehabilitation and reintegration into the community," said Ms Lulham.
Our first Fellowship recipient, Dr Jodi Cartoon and supervisor Dr Ralf Ilchef, from Sydney University, spoke to Better recently.
Dr Jodi Cartoon, Senior Psychiatry Registrar
You're the first psychiatry registrar to go through this Fellowship. What inspired you to pursue this field?
I've trained in a variety of workplaces and have found inherent gaps in the system, which means that the mental health needs of certain populations aren't adequately met. People living with brain injuries are one of those groups. Their presentations cover various medical domains and their management requires a level of expertise not commonly available. I'm particularly interested in the interrelation of psychiatric disorders and neurology. This fellowship affords the rare opportunity to develop skills in neuropsychiatry, with a special focus on the important and under-resourced area of brain injury psychiatry.
What difference will this makes to patients' lives?
Despite the already ample resources dedicated to their care, many of the patients we see fail to optimally progress their rehabilitation due to the significant psychiatric morbidity associated with their condition. Timely psychiatric intervention can help these patients more readily get back to social and occupational functioning and improve the quality of life for them and their families.
What are you hoping to get from the Fellowship?
In the relatively short time I've been in the Fellowship position I've become integrated with multidisciplinary teams caring for people with brain injuries in acute and rehabilitation settings. I've started to gain an appreciation of the excellent service provided and the ongoing challenges faced, often due to psychiatric and behavioural difficulties. I've begun to see the difference timely psychiatric interventions can make and have received guidance and advice on how to provide this from existing experts in the field. I look forward to further developing my skill set in the area and to contributing to better outcomes for people with brain injuries and their families.
What's the long-term plan?
icare is generously investing in myself and future Fellows to increase clinical skills in brain injury psychiatry, with the long-term plan of creating skilled specialists to meet current needs. This is alongside a research component that will explore gaps in the knowledge of relevant clinicians and families around how to identify and manage psychiatric presentations in people with brain injuries and provide guidance on referral pathways.
Dr Ralf Ilchef, Clinical Senior Lecturer
This fellowship is an Australian first. Tell us about the inspiration behind it.
Having worked in the area for 20 years I've been struck by the very limited resources available to brain injury patients with psychiatric and behavioural issues, and the difficulty in coordinating their care with mental health services. The Fellowship was established as a good way of attracting interested registrars who have almost completed their training. No similar program for training psychiatrists in the management of brain injury exists in Australia. In fact, while it's likely that such programs exist overseas, I've not come across anything comparable in the international literature. Traditionally these cases have been treated in an ad hoc, case-by-case, relationship-based manner. Some services – for example, Royal Rehab in Sydney – have good links with psychiatry, while others don't at all, and the problem is often passed back to GPs or allied health professionals.
Why is there a need for this sort of specialist?
A very significant proportion of patients with severe traumatic brain injury have psychiatric and behavioural problems. Many professionals can be helpful in managing these problems, but there is a specific role for a psychiatrist with experience in treating this population, especially around assessing severe depression, suicidality, psychosis, marked apathy and problems with aggression and inappropriate sexual behaviour. The Fellowship is designed to train a senior psychiatry registrar in assessing and managing the psychiatric and behavioural consequences of brain injury. Our aim is to eventually have a coordinated network of brain injury-trained psychiatrists who are accessible to clinicians across NSW.
How important is the partnership with icare?
icare's contribution has been absolutely vital. There was no prospect of this project taking place without its wholehearted support. They have been a wonderful organisation to be in partnership with.
Delivering optimal care
The Brain Injury Psychiatry Fellowship goes beyond the training of registrars in brain injury psychiatry to educating family members of people with brain injuries, as well as upskilling clinicians in the field. The areas identified as requiring more training will be addressed in a workshop available to icare case managers in the first instance, and more widely online at a later stage. In addition, we're planning to create a guide to assist in determining when and how to refer to a brain injury psychiatrist.