Internal broadband networks and nano-materials: the latest in spinal cord injury research
Don Ferguson, icare's Group Executive Care and Community, shares insights from futurist Craig Rispin on the future for spinal cord injury research.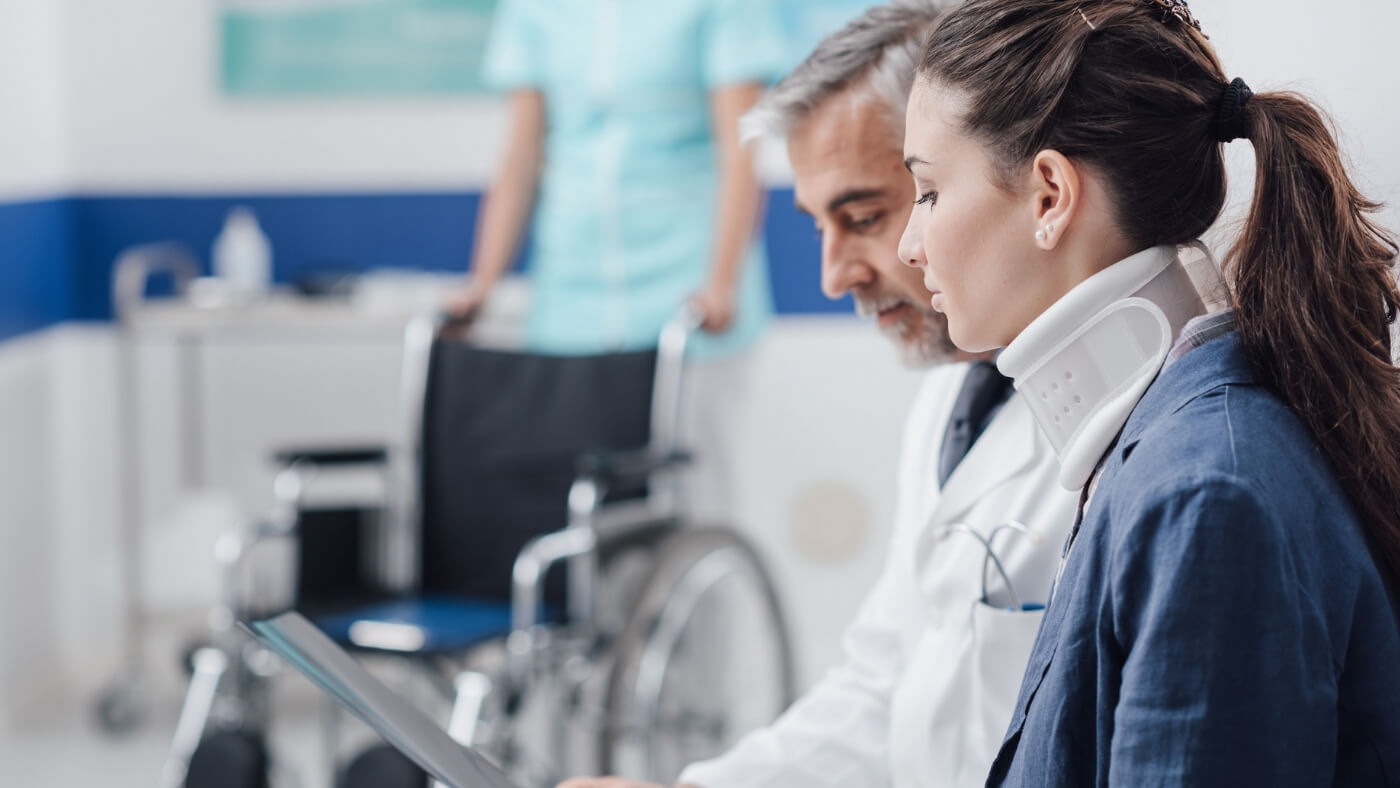 Research and innovation
Supporting the sharing of the latest international research and innovation is important to icare - we are always looking for new ways to achieve the best possible outcomes for our customers.
For us and for our 390 scheme participants currently living with a spinal cord injury, spinal cord injury research has, at times, felt agonisingly slow.
Fortunately, according to futurist and innovation expert Craig Rispin, in the last 12 months, a key research program has gotten underway which may lead to truly beneficial outcomes for those living with spinal cord injury.
"A lot of the research that is being done now, say with stem cells, isn't working out the way researchers expect because no one actually knows what to expect. We haven't got a working model of a healthy human body," said Rispin.
Project Baseline
This is where Project Baseline comes in. Verily, the life-sciences arm of Alphabet (the parent company of Google), has invested US$30 billion to build the world's first comprehensive, working model of normal health. The first stage of the study, kicked off in 2017, will collect, organise and analyse health data from approximately 10,000 participants over the course of four years.
"Once we know how the system works in more detail, we'll be in a much stronger position to create research outcomes, through stem cells or computer networks or both, that will truly benefit those living with spinal cord injury," said Rispin.
While this project will undoubtedly propel forward research aiming to restore mobility to those with spinal cord injuries, there are a number of exciting emerging technologies around the corner that will immediately improve the quality of life for people living with spinal cord injuries by addressing issues around dysfunctional bladders and bowels, sexual dysfunction and pressure care.
"There are incredible new nanofibers that we can embed under your skin which monitor your vitals. These tiny little fibres can communicate data – like heart rate, blood oxygen levels – in real time to a band you wear on your wrist," said Rispin.
According to Rispin, this kind of internal broadband network could be combined with an external nano-material that covers your entire body as sort of 'second skin'.
"Say the internal network detects decreased blood flow to a certain area of the body. We can stimulate this external nano-material – force it to be longer, or to contract – to massage that body part. An innovation like this would have an enormous impact on pressure care for someone with a spinal cord injury".
What is exciting about this research is that the outcomes aren't far off. According to Rispin, advances in health care research are happening at an astonishing rate, due to the investments being made by global companies like Microsoft, Facebook, Google and Amazon.
"We've reached a really interesting point in time where we're seeing a whole new category of techno-philanthropists who have made literally billions and billions of dollars and now want to give back to the world. It is a fantastic time for medical research."
What role does icare play?
As a social insurer, we feel it's our duty to invest in research which will improve the lives of our customers. This is why we worked with the State Insurance Regulatory Authority to establish the John Walsh Centre for Rehabilitation Research, contributed $150,000 to bring Spinal Cord Injuries Australia's NeuroMoves program to Northern New South Wales and have this year invested $1.5 million in Remarkable, an organisation that supports start-ups with a focus on inclusive and assistive technologies for people with disability.
Just this week, we have also announced a $500,000 partnership with loop+ to pilot a prototype activity tracker which could improve health outcomes for wheelchair users.
A bright future ahead
The research just getting started, both in Australia and abroad, has great potential to improve the lives of people living with a spinal cord injury.
Like Rispin, we look ahead with optimism and icare will continue to seek out opportunities to leverage this innovation to drive better outcomes for our customers.