Good safety starts with a good culture – the journey begins for JJ Richards
Waste management provider J.J. Richards is on the right track to a safer, healthier workplace with the help of icare's Protect Together (P2) program.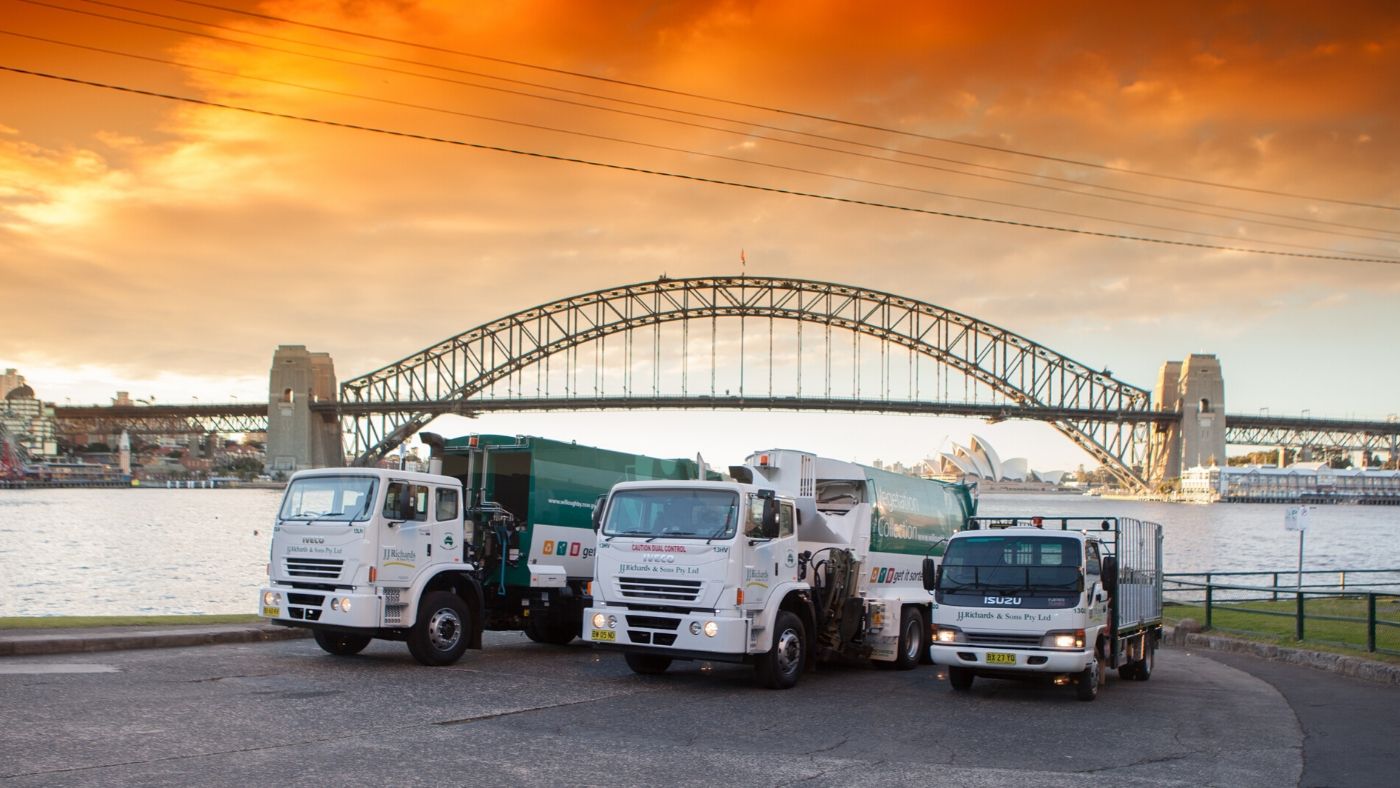 Keen to embed consistent safety behaviours across all their sites, J.J. Richards reached out to icare to help them understand more about their safety culture and how this can help continually improve their safety performance.
Insights gained from icare's Culture Survey and a deep dive into the company's workplace safety practices reinforced the importance of safety for J.J. Richards, encouraging them to appoint a Group Safety Manager.
They are also working towards embedding Safety Partners in each state and are making positive changes in the workplace to mature their risk management systems. They've started to proactively recognise and reward good safety behaviours among their workers and are encouraging them to share more stories about safety at work.
"J.J. Richards & Sons' story is a great example of how having senior leader commitment from the beginning can initiate positive safety changes in a business."
Culture Survey – the journey begins
Established in 1932, J.J. Richards & Sons is the largest privately-owned waste management company in Australia.
They provide an extensive range of commercial and domestic services and operate across several sites, including Glendenning, Chipping Norton, Wagga Wagga, Wollongong and Newcastle.
They began their journey by taking part in icare's Culture Survey, later signing up for further support under the P2 voluntary injury prevention program.
"As we worked through the results of the Culture Survey and examined our current work health and safety practices we realised we needed to invest a lot more in the safety of our people," explained JJ Richards' Return to Work and Rehabilitation Coordinator Jodie Hind.
Resourcing was a gap that needed to be filled to help us achieve a consistent approach to safety," she added.
Workers across six of J.J. Richards' sites took part in the survey.
"This was a great response rate for us given it's the first survey of this kind we've run. icare even attended some of our sites at 3am so they could survey our truck drivers before their shift!" explained Ms Hind.
"The survey gave us some great insights into how our people view safety and their role in safety, as well as highlighting areas where we need to improve," she added.
The survey findings revealed that while J.J. Richards' workers understand the importance of safety and feel comfortable to report safety incidents, work needed to be done to ensure good safety behaviours are recognised, to improve communication around safety, and, resource roles sufficiently to ensure workers can complete their jobs safely.
Identifying strengths, opportunities, and action planning
Following the Culture Survey, J.J. Richards' sites in Chipping Norton, Newcastle and Glendenning were visited to identify opportunities for improvement in implementing their Work Health and Safety (WHS) management system.
The findings were compiled into a report and provided to J.J. Richards ahead of a workshop icare facilitated with J.J. Richards' senior leadership and management team.
Both the strengths and opportunities of the WHS Diagnostic and the Culture Survey were reviewed, and out of this, a WHS Action Plan was borne with clear objectives, tasks, responsibilities and timeframes.
Three months down the track J.J. Richards is delivering against their plan. As part of the P2 program, icare's Injury Prevention team check in with participants regularly to measure progress and provide support against the WHS Action Plan.
"It was great to see J.J. Richards' leadership had made a strong commitment to implementing what they'd set out to do.
Safety resourcing has clearly been prioritised, with the appointment of a National Safety Manager and Safety Officers in each state", said Ms Ekkelenkamp.
Going forward, J.J. Richards will be focusing on further embedding safety into their day to day. Focus areas for the first half of 2020 include establishing a risk profile for each site through consultative workshops and distributing monthly safety alerts.
"At the end of the day it all comes down to having a safety leadership culture where individuals know their responsibility, lead by example, and are supported by a strong safety culture", said Ms Hind.
As part of their P2 Action Plan J.J. Richards plan to re-run the Culture Survey in mid-late 2020.