Glen's story: Professional retraining following a road accident
In 2003 life changed for Glen after a heavy vehicle accident on a trip to Sydney. Since then, he's learned a new profession and now instead of accounting for sheep, he is accounting software.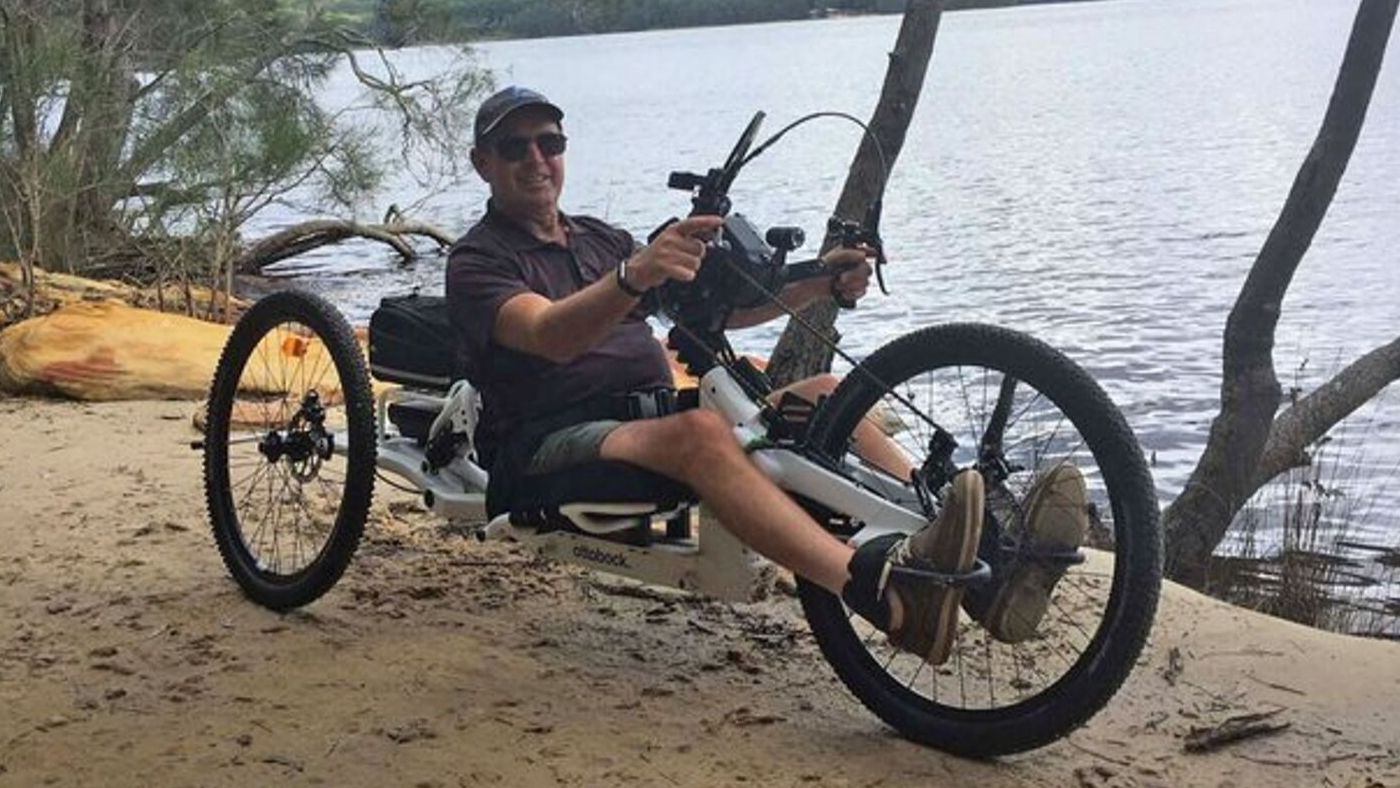 Glen worked on the family farm and as a truck driver when he left school then at 21 started his own trucking business. He married, had four children, bought the farm across the road and, along with his wife, ran beef cattle, grew crops and operated a transport business delivering building materials to Sydney. Life was full.
At 41, Glen had never had a sick day in his life. Then in February 2003 his life changed forever after a heavy vehicle accident on a trip to Sydney. Glen was flown to Royal North Shore with a punctured lung, head trauma and broken ribs and shoulders. But the worst was the T7-9 complete paraplegia. He spent the next eight months in hospital and rehabilitation.
Adjusting to new life
"I resented not being home, close to my family, but in retrospect I realised that I needed that time to learn so many things about functioning with my disability – showering, toileting, dressing myself, using a wheelchair, building upper body strength, using public transport, driving, shopping, even socialising".
"When I got back to the farm, there were some things I could still do like spray weeds and help with the cattle on a utility vehicle. That sense of being able to contribute to the family was very important to me psychologically. I had lots of frustration and anger. Patience was something I had to learn."
Retraining
Glen retrained in software accountancy, worked part time for a number of transport companies in town, then in 2017 started his own small logistics business using local subcontractors.
"It lets me work from home and I can still do a job I have experience in and am passionate about. Also, I have a lot of neurological pain so this enables me to manage my pain level."
Enjoying community life
Glen keeps himself busy. He has been on various committees relating to disability and gives driver-awareness talks for children through the local Rotary Club. He talks to kids as an accident survivor, and the effect it has on everyone involved.
If I can make a difference to their awareness of accidents, then that's great."
About three years ago Glen went to the Victorian high country with Disabled Wintersport Australia. He had never been skiing before but learnt using a sit ski and now goes every Father's Day.
"It's a ton of fun. And a great group of people! I thought I'm not getting any younger and I need to get out there and give it a go."
Glen has also been to Sargood, the resort at Collaroy for people living with spinal cord injuries, learnt to use a handcycle, snorkel, fish and play golf.
"The thing I like about these places is that they've opened my mind to more things that I can do that aren't readily available in some country areas. Also, I don't have to rely on family and friends all the time. I know they'd help, but it's a barrier for me."
A positive mindset
"The hardest part of the injury is getting your mindset right. Your disability is still there but you're not thinking about it the whole time."
"The main focus since the injury is keeping my mind busy. It's important for me to contribute to my family and society and remain positive, but I now know I can do it in a different way."Glen still lives in the area where his father and grandfather ran beef and dairy cattle in the Macleay Valley, north of Kempsey.