Championing the needs of severely injured workers
Helping seriously injured workers resume their lives and celebrating their victories is why Michelle Hakeem was selected as an icare Industry Champion.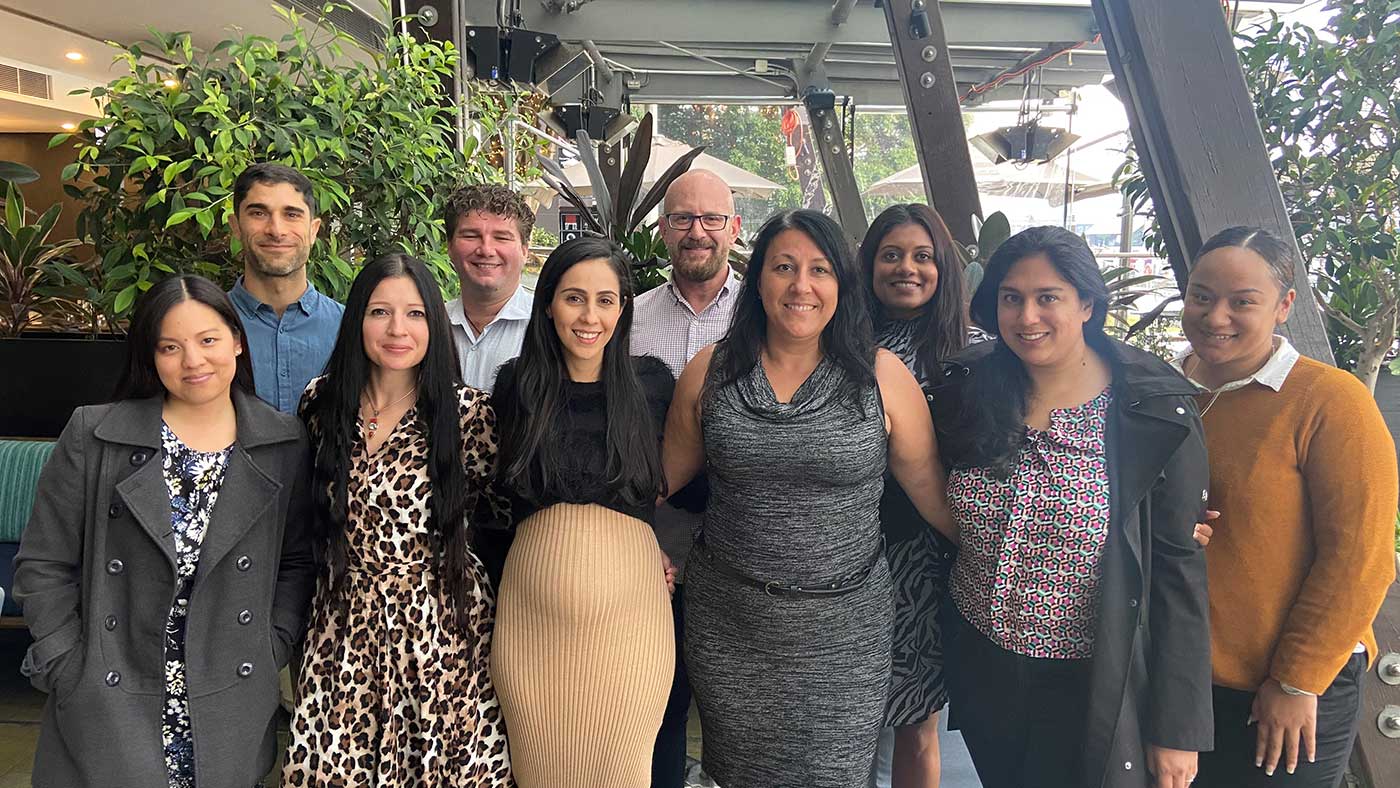 The team Michelle has led for four years at GIO provides support and care to injured workers who have suffered the most severe injuries at work. They find ways to alleviate the suffering and optimise the quality of life for those living in pain and distress after a workplace injury.
Michelle was nominated as an icare Champion by GIO Executive Manager Michael Ivicevich and was a recipient in the category Outstanding Care and Service (care and support).
"We nominated Michelle because she understands the needs of the people she supports, creates unique programs for them and is an excellent manager of her team," says Michael.
"Michelle knows how to connect with the person, seeing beyond the blindness, the brain or spinal injury, the burn or amputation. Building trusting relationships and exhibiting mutual respect, empathy and resilience are fundamental to the team."
The Workers with Highest Needs Team is the first point of contact at GIO for injured workers assessed by a doctor to have a whole person impairment greater than 31 per cent.
"Their transition is made seamless because the team attends to their needs, working closely with rehab providers," says Michael.
"In a quest to find new solutions and opportunities, Michelle has reached out beyond her team and the broader GIO business to incorporate out-of-the-box recovery initiatives with icare and other service providers."
Adapting compliance activity
The icare judging panel was impressed by how Michelle's team was able to respond quickly and appropriately, as reflected in the feedback and survey scores they received.
"She was able to adapt compliance activity to meet the needs of her portfolio, by transferring and adapting the services and interventions of other portfolios," says Greg Larkin, General Manager Support and Specialised Claims at icare.
This involved tailoring innovative GIO programs to meet their specific needs, in consultation with icare. She assisted in the design and roll out of the Recovery and Wellness Initiative (RAWI), Weight Watchers, Mind Movement and the Change Room.
A major achievement was co-developing Re-Engage, a program supporting people suffering from serious psychological injuries to re-connect with their communities, through a partnership with Pinnacle Rehab.
The team also changed the injury management plan template for all claimants so that it includes more tailored goals and actions, providing real value for the injured worker.
According to Michael, Michelle's management of the team has been so successful since inception in 2017 that a second team was established in Newcastle in early 2020.
Compassion and empathy
For Michelle, this award reflects the compassion and empathy consistently displayed by her team.
"My team is such a valuable resource for NSW workers and families dealing with severe, life-changing injuries," says Michelle.
"They provide emotional support, are patient and supportive and understand the importance of relationships based on mutual respect, trust, empathy and resilience."
---
Industry Champion 2020
icare's Industry Champion 2020 replaced the well-respected recognition program the Care and Service Excellence (CASE) Awards due to COVID-19.
Michelle Hakeem is one of 10 Industry Champions announced in March, recognised by icare as a steward of excellence in the delivery of insurance and care services for the people, businesses and communities of NSW.