Building a positive safety culture
A positive safety culture is a critical layer of defence in preventing workplace injuries.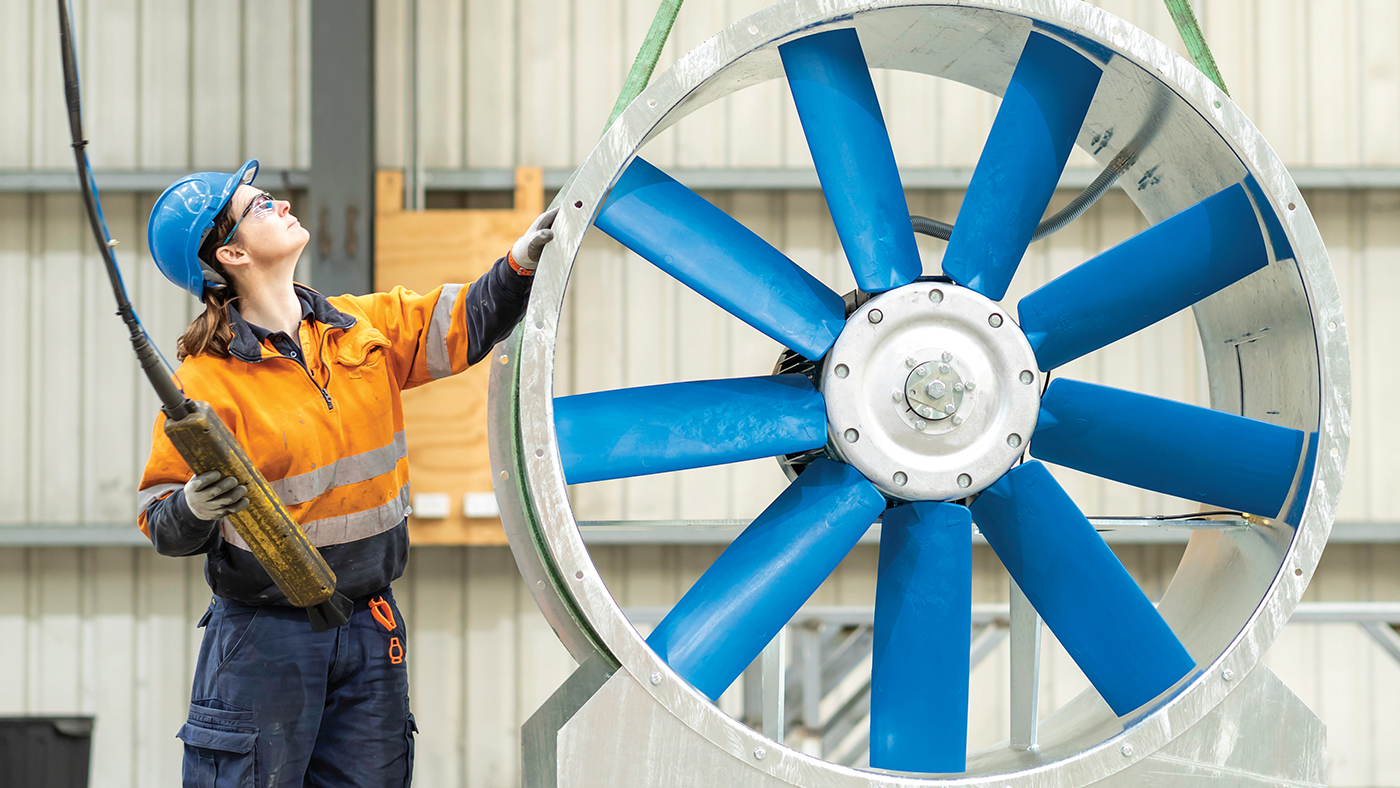 Anyone following the Australian media recently could be forgiven for concluding that culture is to blame for all our woes. Whether we're talking about the culture of our financial institutions or those that exist in the entertainment industry, culture has been highlighted as the culprit causing undesirable behaviours.
In the first scenario, Commissioner Hayne was scathing of the sales cultures within financial institutions that resulted in poor customer outcomes. In the second scenario, cultures that tolerated harassment appear to permeate the entertainment industry.
But what has this got to do with injury prevention and safety at work?
We know that there are particular values and attitudes in the workplace that drive positive health and safety behaviours and outcomes.
We're talking about leaders who 'walk the talk', promote health and safety as a priority and empower workers to make decisions about safety. Workplaces that develop trust between managers and workers and allow for clear, two-way communication. Workplaces that encourage reporting of safety matters, both good and bad, and use this as an opportunity to learn and improve.
So, as we look to influence behaviours in workplaces, industries and communities, culture is extremely important.
However, it's not the only aspect of the work environment that needs our attention. The structures and hierarchies we create in organisations also impact things like the accessibility and visibility of leaders, how easy communication is and how valued people feel. The policies and procedures we put in place in the workplace are tangible and guide activity aimed at embedding positive cultures, as does leaders modelling behaviours that bring organisational values to life.
However, culture is still often the culprit because it's an intangible component that's much harder to see. It's often the explanation for why policies and procedures were not followed, and is a critical layer of defence for preventing workplace injuries.
A culture survey is widely accepted as the best analytical approach to understand workplace culture, and icare has developed its own to help NSW businesses build a strong safety culture. Validated by Griffith University, the survey measures organisational culture across five dimensions:
leadership
communication
interpersonal relationships
guidelines, procedures and resources
reporting.
icare partners with NSW businesses to conduct the survey and analyse the results. Businesses also receive a personalised culture dashboard containing insights into the different attitudes, beliefs and perceptions that exist across their organisation, and icare works with them to help develop a plan to positively influence their culture in the future.
According to icare's Injury Prevention Manager Jennifer Cameron, influencing your workplace culture doesn't need to be complicated.
"It may simply involve thinking about key messages that are communicated, as well as how this communication occurs," she explains.
"It may also be about changing the practices and structures that exist and considering how these influence behaviour."
Lifting the importance of culture at Kleemann
In late 2018, residential and commercial lift provider Kleemann Elevators Australia began working with icare to create a safer workplace for their people.
Faced with the challenge of achieving a consistent and proactive approach to safety across multiple locations and projects, Kleemann took part in icare's Culture Survey. The survey uncovered specific cultural traits regarding safety, including the way risk was perceived and managed across the organisation.
"I would like to think I know how the majority of workers in the organisation feel about safety but until they have the opportunity to open up and talk about it, you don't truly know where there are areas to improve on. The survey gave our employees the chance to have their say on how safety impacts them in day-to-day business activity and in the long run," said Kleemann's Managing Director, George Kavallaris.
Through the survey, Kleemann learned that recognising what good safety looks like and rewarding it was vitally important to changing the way people think about safety.
"One area that stood out for me in the survey results was that our people are very passionate about recognition of good safety behaviours across the organisation. It was also clear to me that when safety was not done well we needed to recognise this and see it as an opportunity to do things differently," said George.
Kleemann is currently working on an action plan to improve safety well into the future.
Ultimately, a workplace culture that supports safety is the best defence in reducing risk. icare's team of injury prevention specialists are keen to partner with more NSW businesses to support them in building a strong safety culture.
For more details, see our Injury prevention page.