Adam Kleinig back on his feet thanks to icare
icare helps young landscaper from knee surgery through to a holistic recovery.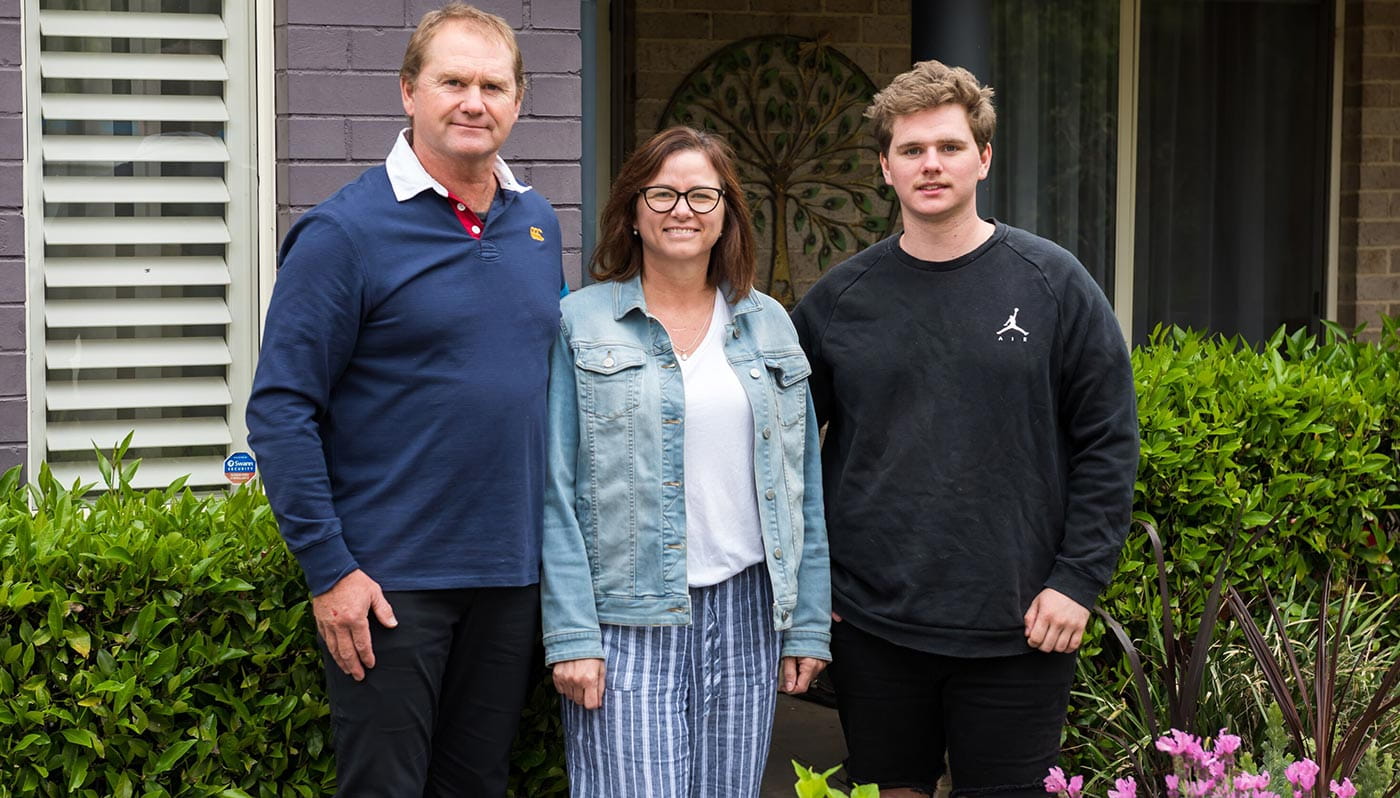 Goulburn-based landscape gardener Adam Kleinig has had more surgery in his short life than most males his age at 21.
Growing up in the family landscaping business, he fell in love with the mechanics of constructing gardens. With the support of his parents he signed up for an apprenticeship at the Canberra Institute of Technology.
Working for his parents in the family landscaping business while he was studying was the perfect way to way to kick-start his career. However, it wasn't long before Adam was dealt a heavy blow. On the job, Adam fell into a trench after he incorrectly stepped from a retaining wall which left his right knee badly damaged. Dislocated and partially broken, the knee required surgery.
icare helps Alex return to work
The family contacted icare to make a workers insurance claim.
"icare invested in Adam from the beginning. He needed complex surgery. The case manager at icare adopted a holistic approach to his recovery particularly in relation to his mental health,'" says Adam's mum Peta.
Adam eventually made a full recovery and returned to work. However, one year later Adam experienced a second accident which brought his short-lived career as a landscaper to an abrupt end.
This time the injury was to his left knee after he became stuck in mud after a massive storm. He dislocated his knee in an attempt to protect his already damaged right knee. He was going to need a lot of surgery, and an artificial ligament to hold his knee in place.
"It's really hard to see your own child in such distress. I really struggled with that and was proud that he wanted to get well and back to work as soon as possible," says Adam's dad Leigh.
Looking to the future
Unfortunately for Adam, a long-term career in landscaping wasn't going to be a reality, and his medical specialists advised him to rethink his career. With help from icare, he took part in a vocational assessment and is now considering a range of alternative careers.
However for the moment, Adam is focused on recovery from the surgery he had just seven weeks ago. He continues his conversations with his icare case manager about alternative careers, and has been told by his medical team that he can now return to work for two hours a day, three days a week.
"Landscaping is in my blood and part of my DNA as my dad is also a landscaper. I loved working with my parents and they were pretty good employers. I'm really grateful to icare for all their help during this process."
"They've suggested alternative careers that I hadn't even considered. Even though I love getting my hands dirty, I'll continue to explore other possibilities with my case manager," Adam says.