Mental health apps and digital tools help manage COVID-19
COVID-19 forced Rehab Management to think laterally and fast track the roll-out of health apps and digital tools to support their clients remotely.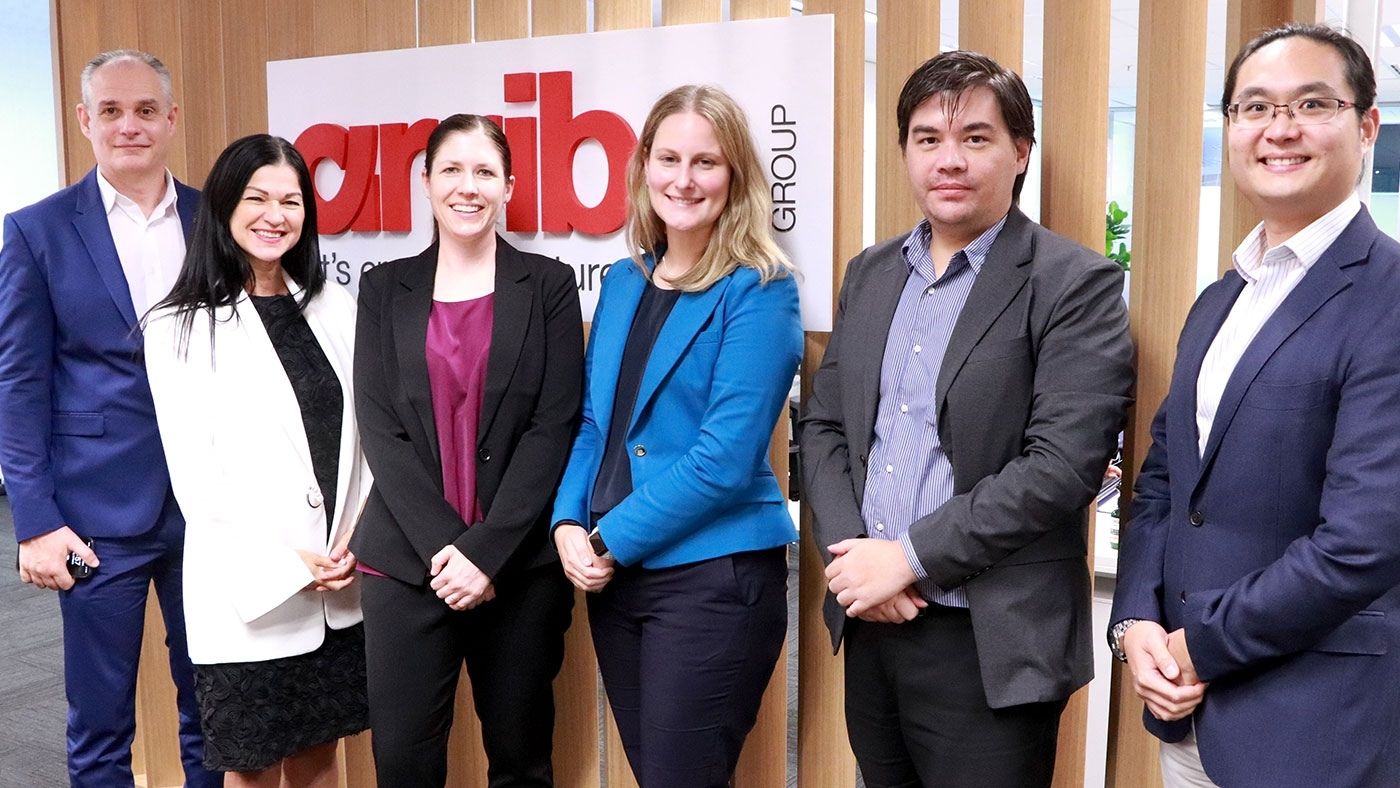 As part of rehabilitation provider Rehab Management's endeavours to establish remote service delivery, their Innovation team built a suite of apps and tools to identify, support early intervention and manage mental and physical health.
The Innovation team was selected as an icare Industry Champion for its role in building this innovative and timely digital wellness platform, with its client-centric suite of digital tools and apps.
Since the inception of these digital tools, referrals have grown by 12 per cent and return-to-work (RTW) rates and net promoter score (NPS) have increased significantly.
Digital innovation preceding COVID-19
Headed by Marcella Romero, CEO, the team comprises of innovation champions across the business: Michelle Barratt, Anthony J. James, Matthew Ting and Howard Lau. Marcella explains how COVID-19 speeded up their strategy to digitise their services.
"We recognised a number of years ago that digital innovation is the key enabler to enhancing services and improving outcomes for our customers in NSW and nationally across workers compensation and CTP schemes," says Marcella.
"COVID-19 forced us to think laterally. By March 2020 we were ready and able to cease in-person consultations.
"We are so excited about being a Champion because we are exceptionally proud of our three apps, which we set up well before Zoom was the norm in engaging clients.
"The positive impact across both same and new employer for participants, employers and insurers – through improved RTW rates – is at the heart of our innovation drive and focus.
"We will continue to roll out new innovations and approaches to meet this goal. This award recognises this and we are honoured to be acknowledged."
Three apps to manage mental health
The team observed how stressed and isolated their colleagues were feeling and, at the same time, saw a 15 per cent increase in psychological claims. The apps and digital tools helped manage the impact of the pandemic, minimising the mental health concerns and ensuring their people could continue to deliver much-needed services.
The suite comprises of three user-friendly tools and apps:
CheckInToday identifies mental health concerns early, improves engagement and positive health behaviours utilising screening and assessment tools and support and coaching programs.
Multi-language RMScreens is a portal with over 20 digital standardised clinical tools to support consultants to work remotely.
RMReach is a video telehealth platform enabling consultants to connect with their clients confidentially, anywhere in Australia, which is essential for a national rehabilitation specialist organisation.
"We know that poor mental health is Australia's second largest health problem. Data indicates that 50 per cent of the workforce has experienced a mental health incident and 21.5 per cent attributed work as a major factor," says Sam.
"When we start seeing higher absenteeism, lower productivity, secondary psychological claims growing and poorer RTW outcomes, it is clear that mental health concerns in the workplace aren't being addressed.
"Even before COVID-19 psychosocial issues were an issue; during the pandemic people needed additional, new kinds of support to manage health and virus anxiety, financial stress and prolonged loss of work."
Clear results
The apps and tool address many factors and is being used to reduce the impact of isolation and anxiety. The RMScreens and RMSReach apps have been introduced nationally to over 4,500 people.
Released in late 2019, the CheckinToday app was trialled by 50 Tasmanian emergency service workers, and, following excellent results, was taken up by WorkSafe Victoria and New South Wales CTP customers. The Tasmanian workers showed a 30 per cent increase in their wellbeing scores.
"We found improved depression scores, with 90 per cent of the participants having better anxiety scores. Our Net Promoter Score was 66 – gold standard – and our retention rate was 95 per cent."
A survey of 130 stakeholders – employers, insurers, workers and staff – found that 70 per cent needed help supporting people at risk of poor mental health. They also identified a lack of tailored mental health tools, poor rapid response rates and limited services in regional/remote areas. They also identified a lack of focus on mental health in high-risk industries and, following feedback, translated the app into Mandarin, Croatian, Tamil, Arabic and Vietnamese. This innovation impressed the icare judges.
John Sheeba, icare's Interim Chief of Claims Operations, was also impressed by how a digital strategy that was initially designed to increase organisational agility and to better support remote customers was successfully leveraged to respond to COVID-19.
"It's great to see how the apps are continuously evolving, based on the feedback of users. These apps have enormous potential to expand beyond the current environment and continue to drive improved outcomes," says John.
---
Industry Champion 2020
icare's Industry Champion 2020 replaced the well-respected recognition program the Care and Service Excellence (CASE) Awards due to COVID-19.
The Rehab Management Innovation team was announced in March as the joint Champion in the category Rehabilitation Management – Excellence and Innovation in Injury Management.
They are recognised by icare as a steward of excellence in the delivery of insurance and care services for the people, businesses and communities of NSW.