Slow steps back to work
Elise's life changed forever when her car veered off the highway into a ravine.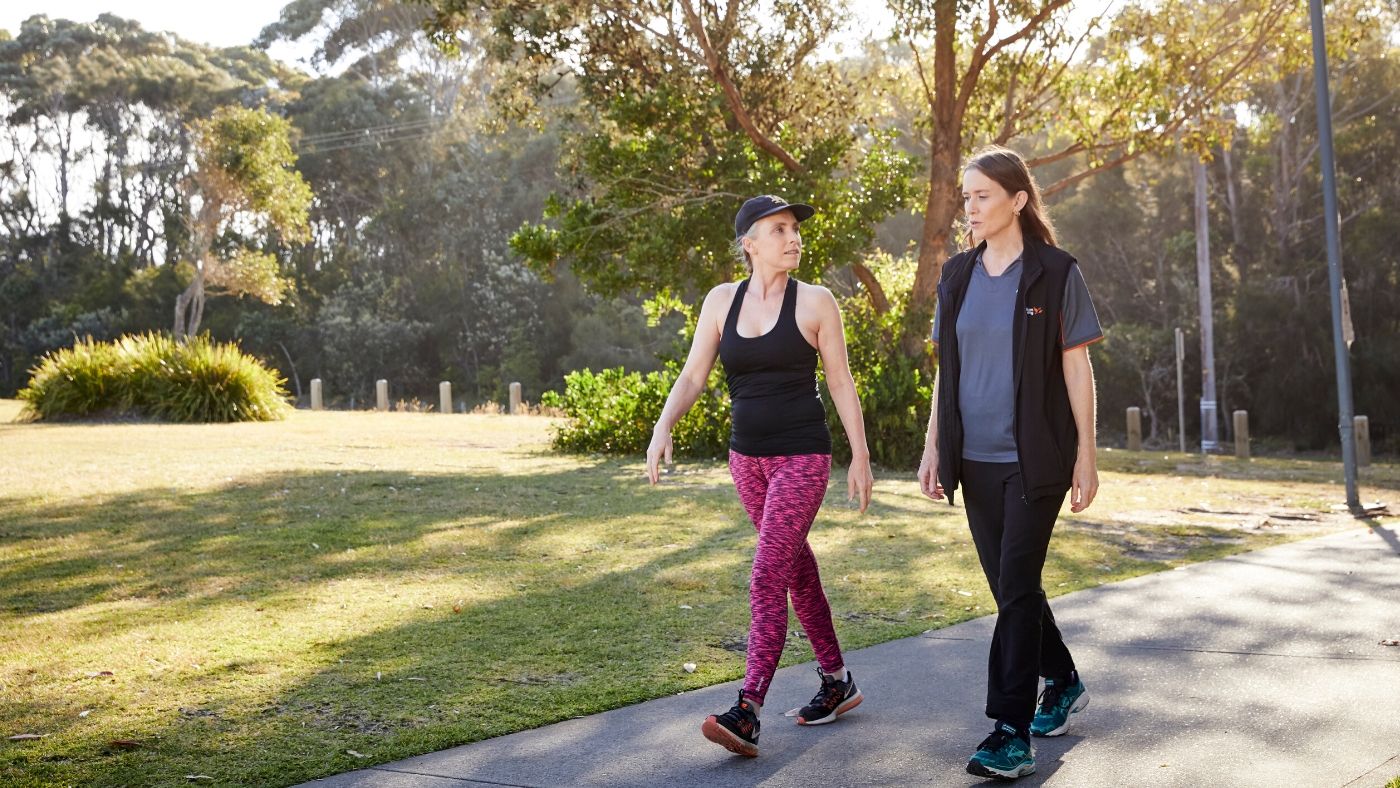 That was in March 2018. A registered nurse, Elise suffered a life-changing brain injury and spent 63 days with post-traumatic amnesia in Canberra Hospital's Intensive Care Unit.
Due to her multiple injuries and a bleed on the brain she was place in an induced coma. While in hospital her family was introduced to her icare coordinator who was there to ensure she received the right care and rehabilitation and to answer all their questions.
Elise felt emotionally overwhelmed and disorientated and didn't understand why she was being kept in hospital.
"After the accident, there were days when I almost wished I'd died," said Elise.
"Feeling helpless in my hospital bed, it was especially hard being unable to provide the emotional support my children needed."
When she finally left hospital, after countless medical and physiotherapy treatments, Elise moved in with her sister Denise. icare arranged for Sally to take on the role as case manager; she set up a range of supports so Elise could live safely and independently.
"I will be indebted forever to those who have helped put my life back together – my sister and family, my doctors, carers and therapists, and of course, icare," says Elise.
Elise still has bad days but slowly began to work on her mental and physical health. She looked at family photos and re-read old letters and emails to regain memories from before the accident.
Getting back into sport was also a very positive step for Elise. To build her stamina she started exercising on the treadmill and then ran around the local oval.
"John, my physiotherapist at Liverpool Brain Injury Unit, suggested running the Westpac's City2Surf with him and a friend - that was all the encouragement I needed."
After completing the 14-kilometre course in 1 hour 53 minutes, Elise set her next big goal: to make further gains in her recovery and be able to return to work.
"Having a brain injury, I needed to take it one step at a time," says Elise.
"I didn't know if I was ready to return to work yet but wanted to start participating in activities where I was contributing to others in a health-related role."
Elise's Brain Injury Rehabilitation Service (BIRS) discussed the Vocational Intervention Program (VIP) and referred Elise to Michael, a rehabilitation counsellor from Resource Life.
VIP is a specialised employment service for people in NSW with traumatic brain injury. VIP is funded by icare Foundation for participants of icare's Lifetime Care and Workers Care schemes and is delivered by vocational rehabilitation providers in partnership with the NSW Brain Injury Rehabilitation Program (BIRP). Because the stage 1 pilot has proved to be so successful in getting people back to work, the Foundation has committed to three years' additional funding ($1.4M in addition to the $400,000 pilot) to assist a further 200 people.
VIP found her a work experience placement at a local clinical practice. This has been really positive and an important step in her rehabilitation and recovery. Together, Michael and the BIRS have supported Elise and her host employer and will continue to do so in the next stage of her return-to-work journey.
"I'm grateful for the opportunity to do work experience in a real clinic. Participating and reconnecting with people in the same field each week has been good for my rehabilitation and for my memory. Plus, it's great to feel normal again," says Elise.
Now Elise is ready to move into her own home with her two sons.
"I see moving to my new home as the next chapter in my recovery. I don't imagine this will come without its challenges, but I figure that's the spice of life!" she says.