iPads for icare shared houses to access telehealth
icare's houses provide accommodation and shared support for people with high support needs.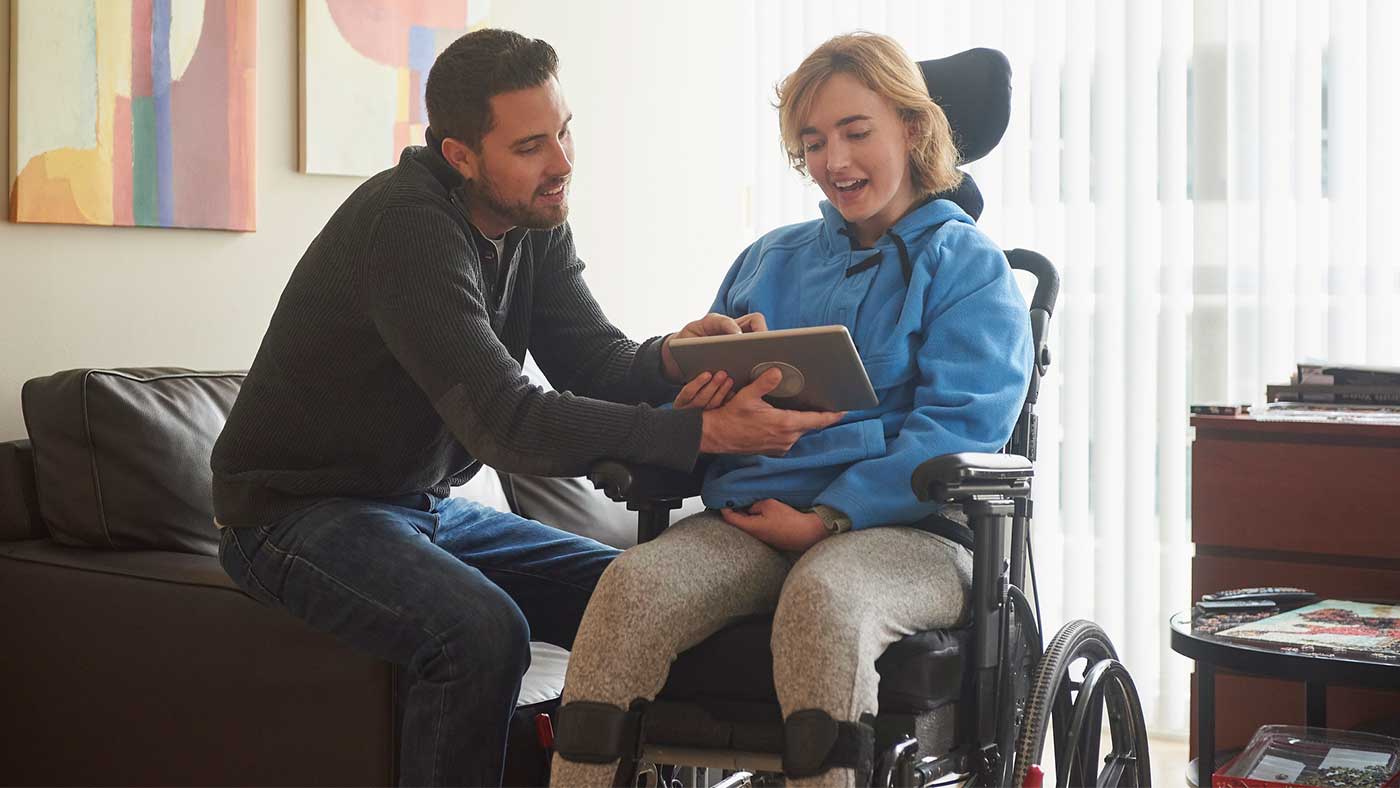 There are currently six houses located throughout south-western Sydney and a four-unit apartment complex located in Coffs Harbour. In Sydney, the houses are located in Blacktown, Revesby, Rosemeadow, Liverpool and Ermington. There are currently 13 people living in icare's shared houses across NSW.
The tenants, who are Lifetime Care participants, pay rent and are responsible for all of their day-to-day living expenses. icare funds the attendant care and household management services for the people living there and support workers are present 24 hours per day.
Most participants living in the shared houses have severe brain and/or spinal cord injuries. They are highly vulnerable and have complex health needs requiring maximum support.
With service delivery being impacted by COVID-19, more opportunities for telehealth services have emerged. The icare houses have been provided with iPads to enable participants continued access to their medical and therapy appointments via telehealth.
For example, the care team at one of the houses was able to facilitate a telehealth conference with the treating occupational therapist, physiotherapist and participant. This enabled the participant to receive coordinated and appropriate treatment for an emerging health concern.
"With the restrictions on face-to-face contact, we've had to look to alternative ways of supporting these participants during COVID-19. The use of iPads to access telehealth services has shown positive outcomes for participants so far. We want to ensure that they can continue to access the therapeutic interventions they need to stay well during COVID-19 and beyond," Rebecca Jackson, Senior Service Development Officer, Care.