From proof of concept to finished product
icare Foundation has supported loop+'s growth from an early-stage start-up into a company that has attracted $3 million in international venture capital.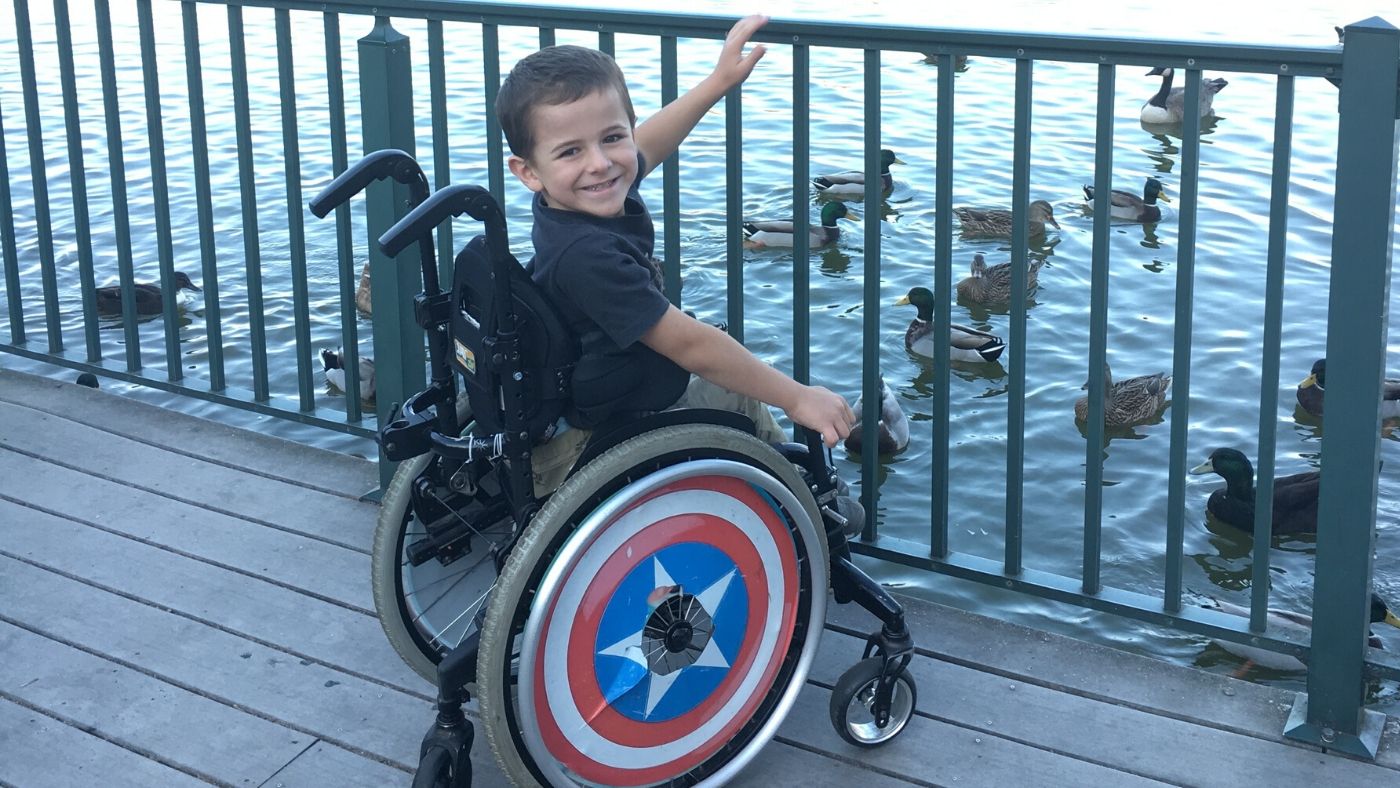 Kath Hamilton and her sister Clare Conroy are driven women. Together they are on a mission to build a product that reduces health issues facing wheelchair users.
Thanks to funding from icare Foundation, their company loop+ is close to manufacturing a prototype activity tracker that they hope will be available for 1,000 wheelchair users in Australia over the next 18 months.
It all began close to home when Clare asked Kath, a digital media executive at the time, to help solve a problem she was facing with her then six-year-old son Evander, who is a wheelchair user.
"Evander did daily rehab exercises but there was no way to track his functional recovery or whether he was doing them correctly," explains Kath.
And that's where their mission began. Kath built the first sensor pad with the help of the internet, observed kids in rehab and built a following of interested clinicians. She had support from Prince of Wales Hospital, the University of Sydney exercise rehabilitation laboratory and wheelchair users and carers.
"If sitting is the new smoking then you can appreciate the many health concerns for wheelchair users that are caused by sitting too long – pressure injury, scoliosis and respiratory issues," says Kath.
"We discovered a dire need among rehab providers and physios for a solution that continuously measures pressure, position and general activity throughout the day to give a shared visibility into everyday activities. By being alerted to potential risk they have the improved ability for early detection and intervention.
"The pads that I made for Evander were the start of my journey to design a platform that would help all wheelchair users. His needs have impacted my life and because of him, loop+ has become my life."
In 2017 she was introduced to icare Foundation and Remarkable, an accelerator program for early-stage start-ups in the disability sector and a Foundation partner. She registered loop+ as a company that November.
Kath is convinced loop+ wouldn't exist without icare Foundation's support.
"What people don't realise is that developing a proof of concept is incredibly expensive and with only a small market of people who use wheelchairs it is very difficult to get financial backing.
"However, for icare, the cost of care is so high that funding the development of a product like loop+ makes excellent financial sense. The cost of managing a severe pressure injury can be hundreds of thousands of dollars in surgical, hospital, rehabilitation and care costs. With around 190,000 wheelchair users in Australia, the annual spend on managing their health is around $7 billion, compared to $14.6 billion spent each year on 1.7 million diabetics. [1]
"The Foundation has shown its confidence in our early version tracker by funding us with $500,000 to develop the prototype 'minimum viable product'."
What has been really useful for the loop+ team has been the professional development provided by icare Foundation in co-design, and program measurement and evaluation.
For Kath, two other factors about the icare Foundation partnership stand out.
"icare's care network is fantastic – we've been introduced to so many allied health and care agency professionals who have been crucial in developing the loop+ platform and in finding a customer market.
"And we've also been so privileged to have Liza Maclean as our icare partner and Remarkable mentor. Her background in occupational therapy combined with program evaluation has made her an enormous support.
"We are thrilled. The Foundation saw how it could improve the health outcomes for people living with a spinal cord injury. They came on board to realise our shared vision to improve the quality of life and independence for people living with spinal cord injuries."
"icare Foundation showed its confidence in our early version tracker by funding us to develop the prototype minimum viable product. And in late 2019 they backed us further as part of the $3 million investment round we raised, led by Yamaha Motor Ventures and including Giant Leap Fund, Eleanor Venture and local angel investors," says Kath.