2019 CASE Awards nominations open
The awards celebrate organisations and individuals making outstanding, positive contributions to the delivery of insurance and care services for the people, businesses and communities of NSW.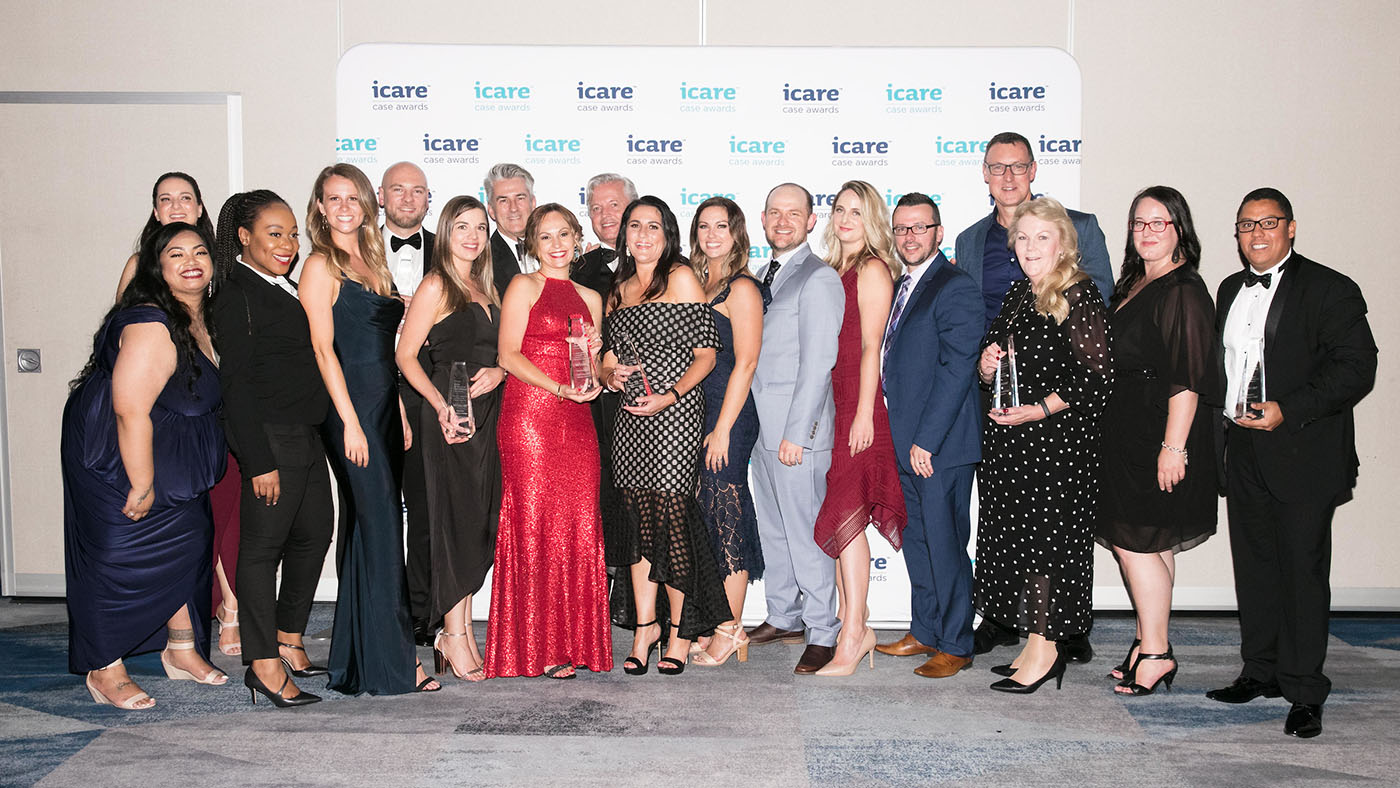 Since its inaugural event in 2015, icare's Care and Service Excellence Awards (CASE) have quickly become a hallmark of the insurance and care sector in NSW.
Whether you are providing services to people injured at work or severely injured in a motor accident on NSW roads, to employers or to other service providers, icare wants to recognise your commitment to achieving the best outcome for customers.
"The icare CASE Awards have provided a platform to recognise and celebrate the achievements of the many employees and organisations that every day support the people of NSW, often in very challenging and complex situations," icare's CEO and Managing Director, John Nagle said.
"By bringing together the industry's highest performers and acknowledging their achievements, the CASE Awards aim to recognise and celebrate the highest standards of commitment to providing better outcomes for customers, encourage and support continuous improvement in the NSW insurance and care sector and encourage innovation and process improvements in the delivery of insurance and care services in NSW."
This year two new award categories have been added to recognise excellence in social impact and outstanding achievement and all-round commitment for delivering customer outcomes.
Recognition of achievements at the CASE Awards positions organisations as industry leaders among their peers and as the service provider of choice for customers. It showcases the outstanding achievements of individuals and or teams within organisations, building innovation and the continuous improvement of customer service delivery. In addition to this, the Awards also promote organisations as employers of choice enabling them to attract the best new talent.
Nominations for icare's 2019 CASE Awards can be submitted at the CASE Awards website and close on 1 September 2019.
The 5th Annual Care and Service Excellence Awards will be held at the International Convention Centre, Sydney on 7 November. Finalists will be recognised with trophies presented to winners at the state's largest insurance and care awards black-tie gala event. Tickets can be purchased directly from the CASE Awards website.