Todd and Narelle's story
Narelle, mother and carer of Todd, was introduced to wecare following Todd's motorcycle accident and it has helped their family cope with a wide range of needs.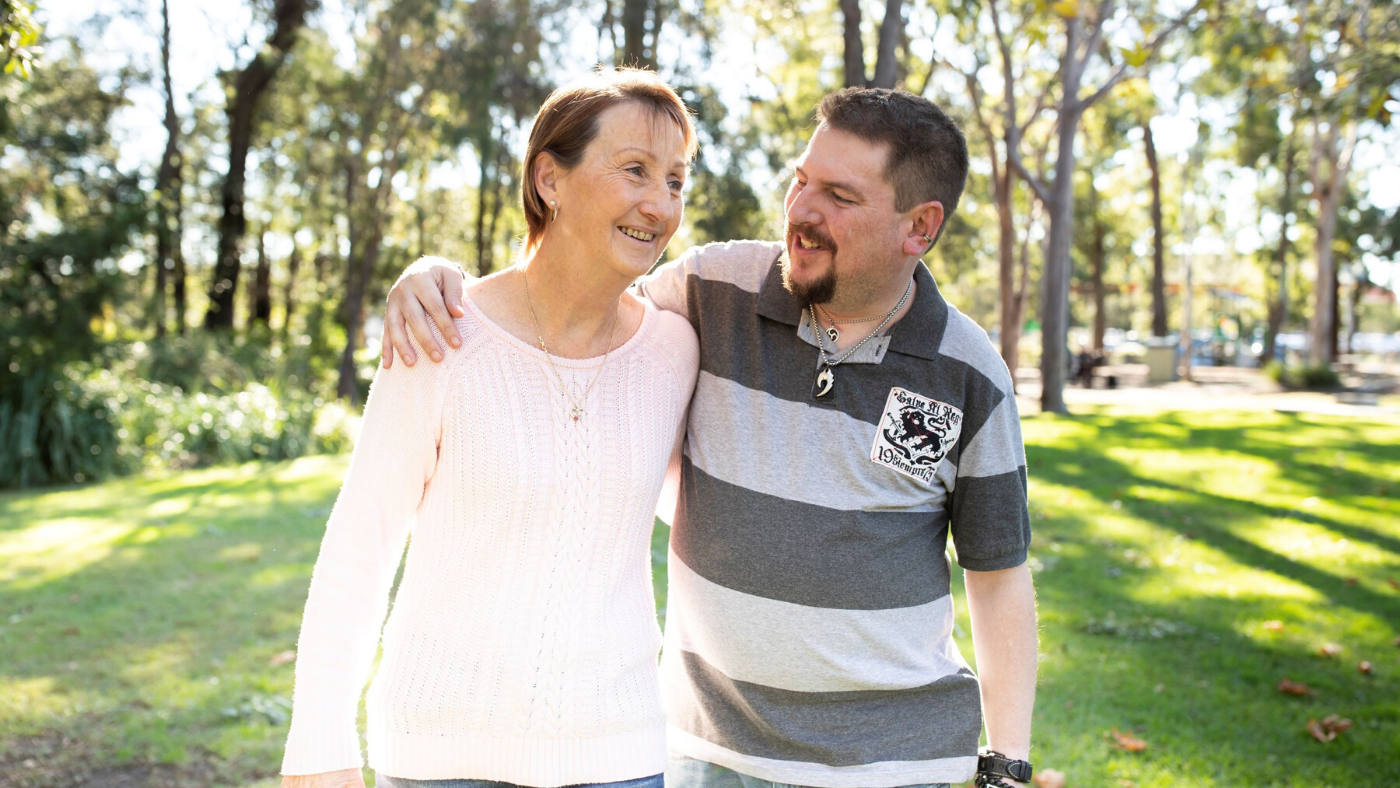 Six years ago, Todd had a motorcycle accident just after his 30th birthday. He was in intensive care for two months, followed by six months in the brain injury unit at Liverpool Hospital.
His injuries were severe; Todd had post traumatic amnesia for 101 days, and his prognosis wasn't good.
However, Todd has come a long way. He now lives at home with his parents, can walk, talk, dress and feed himself, but experiences ongoing depression. The cognitive damage he sustained affects his emotions, ability to reason, decision-making and memory.
After leaving hospital Todd went home to live with his parents. His mother Narelle said, "You're handed this person with monumental problems and though you have no medical training, and there is nobody to help or guide you, or give you any answers. Ultimately, you're responsible for their rehabilitation, and you are totally on your own."
Luckily, the family was introduced to wecare following Todd's accident and it has been a positive experience that has helped their family cope with a wide range of needs.
When asked how wecare has helped her family, Narelle says "knowing there is help out there to navigate the long road of caring for a family member with a brain injury, is a great relief to me."
Narelle reflects every day on the support icare's Lifetime Care has given Todd–medical treatment, speech and occupational therapy, attendant care workers–and what a lifeline that support has meant for Todd and the family.
Narelle tells Todd's story
Carers make an enormous contribution to our communities and their caring roles are valued at $60.3 billion annually – more than $1 billion per week.