Workers across wide-ranging industries are experiencing an escalation in the incidence and intensity of customer misbehaviour, from incivility and verbal abuse to physical aggression and violence.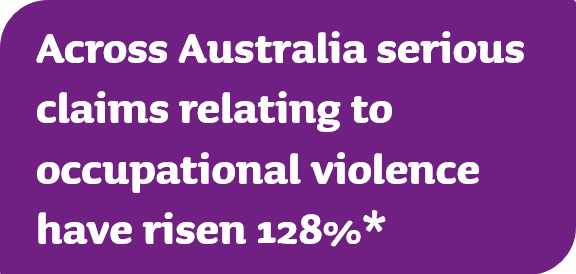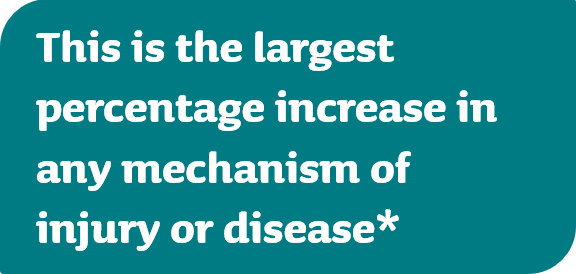 ---
The Respect & Resilience program
Designed in conjunction with Griffith University, the Respect & Resilience program's objective is to support employers and workers to minimise the impact of customer misbehaviour. The program contains a range of resources including:
What is customer misbehaviour?

Customers are part of every business, whether they're guests, visitors, stakeholders, or clients.

Customer 'misbehaviour' refers to a range of negative ways customers can act and often follows an escalating pattern.

This can include lower-level acts like incivility and higher-level acts of abuse as well as even more severe and more commonly reported aggression. Causes of customer misbehaviour vary.

Some factors can be managed by the employer or the worker, while others relate to the customers characteristics. We are here to help you navigate the factors an employer and worker can influence.
Training
Training is focused on what a customer-facing worker can influence and control when they are 'on the job'. It provides workers with practical strategies to understand, prevent, contain and cope with customer misbehaviour.
Importantly, it acknowledges all workers deserve to be treated with respect and that many causes of customer misbehaviour are beyond the worker's control.
The program is not recommended for clinical, first responder or complex mental health-related issues.
What does the training cover?

Participants learn to deal with difficult customer interactions through activities, self-reflection and skills practice. Customer-facing workers are empowered to navigate and de-escalate customer misbehaviour while staying psychologically safe.

The training explores practical ways to build resilience and better cope with customer challenges.

Participants will gain confidence and competence to:

reduce the incidence of customer misbehaviour through early detection and awareness
apply strategies to get a customer on side
enhance skills to contain or de-escalate customer misbehaviour
better cope if exposed to customer misbehaviour.

How is training delivered?

For flexibility we have developed the following options for the training to be delivered:

Workshop
Online learning modules
Duration
3.5 hours
Three modules requiring approximately 20 minutes each to complete
Delivery

Face-to-face or virtually

At a mutually-agreeable time with your organisation and icare

Online self-paced

Flexible learning

Skills practice
Tailored scenarios to suit your industry or organisation
Common scenarios
Facilitation
Experienced facilitator for the duration of the workshop
No external support during self-paced learning

Want to find out more?
Contact the injury prevention team
Online learning modules

How will your organisation benefit?

build a supportive workplace culture
develop skills and confidence among workers
reducing the risk and impact of occupational violence
improving employee retention, reduce absenteeism and workplace injuries.
Back to top ⇡
Online learning modules
Complete the online learning modules to increase skills and knowledge about understanding, preventing and coping with customer misbehaviour. Check out the Training section to learn more about the content.
Make sure you have approximately 20 minutes set aside to complete each module in one sitting as your progress will not be saved.
Back to top ⇡
Train the Trainer program
The Train the Trainer program is a full-day workshop delivered face-to-face. It is designed for larger organisations with the capacity to deliver the Respect & Resilience program in-house.
Back to top ⇡
Supporting materials
Reinforce the key messages in the Respect & Resilience program by using the supporting materials below in visible areas of your workplace, part of team debriefs or your organisation's intranet.